Should You Buy BCAA Life Insurance?
Today I received a life insurance application from BCAA in the mail. My curiosity got the better of me and I decided to compare it to what a more traditional Canadian life insurance policy might cost purchased from an independent life insurance agent. BCAA is underwritten by Manulife Financial and is available in $50,000 increments from $50,000 to $500,000. It is also available in 5, 20 and lifetime coverage or 'Term to 100' as it is called in the industry.
When considering a BCAA life insurance policy, consider this: BCAA life insurance is often more expensive than a traditional policy.
The BCAA coverage 5-year term insurance is more expensive in two ways. First, it is more expensive for most ages initially. Second, it has a price increase after five years which makes it even more expensive. The table shows the cost of owning the BCAA life insurance for ten years compared to a 10-year term traditional Canadian life policy – and it is incredibly more expensive.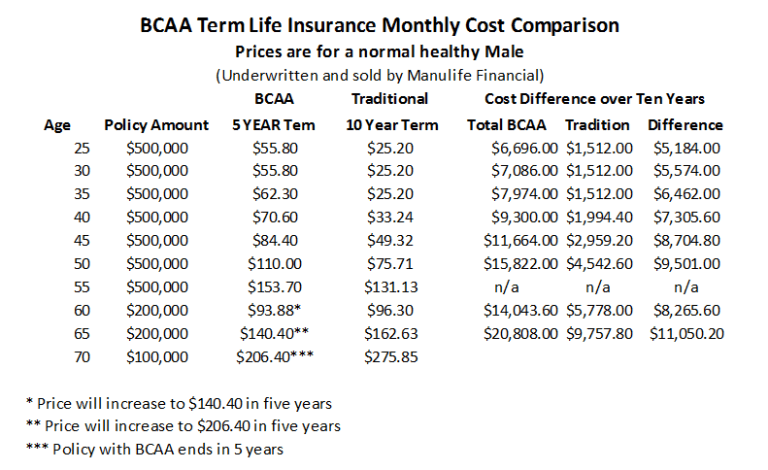 A comparison of 20-year term rates which is comparing "apples to apples" also showed huge differences in the premiums persist.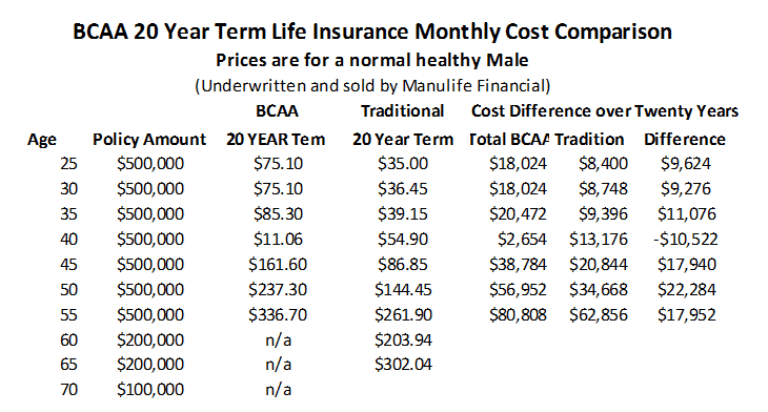 The final comparison is for Term to 100 rates where you pay a level monthly premium for life and the company pays out the coverage amount on death. In this case the differences are less but before purchasing a permanent insurance policy, you should discuss it with an agent to ensure that the product you choose is the best for your purposes.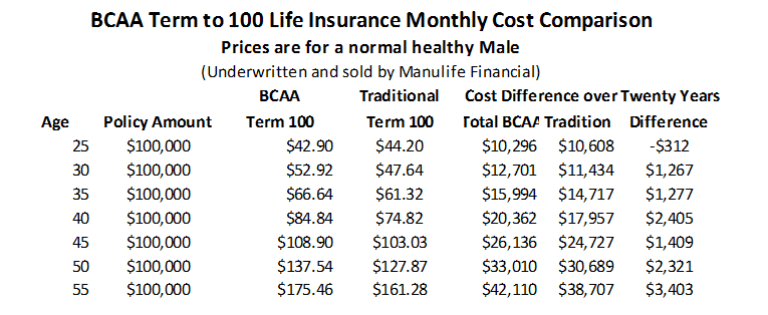 Take the small amount of time required to have a conversation with an experienced life insurance broker for your life insurance. Many are doing this "online" which can save the time of meeting with someone in person. It will save you money and help you get the right product to protect your family's lifestyle.